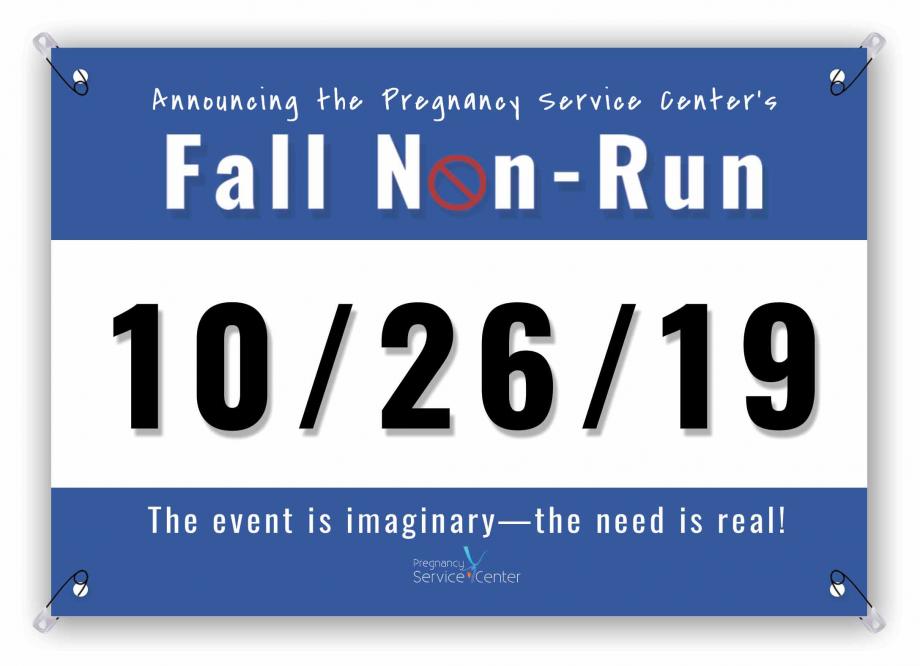 Announcing the Pregnancy Service Center's
Fall Non-Run
Saturday, October 26, 2019
The event is imaginary—the need is real!
No sweat or aches or pain will be involved.
Join friends of PSC and pause wherever you are to:
remember the the unborn,
pray for the ministry,
and give to promote life, healing, and purity.
Suggested entry fees:
Non-5K run—$25
Non-half marathon—$50
Non-marathon—$100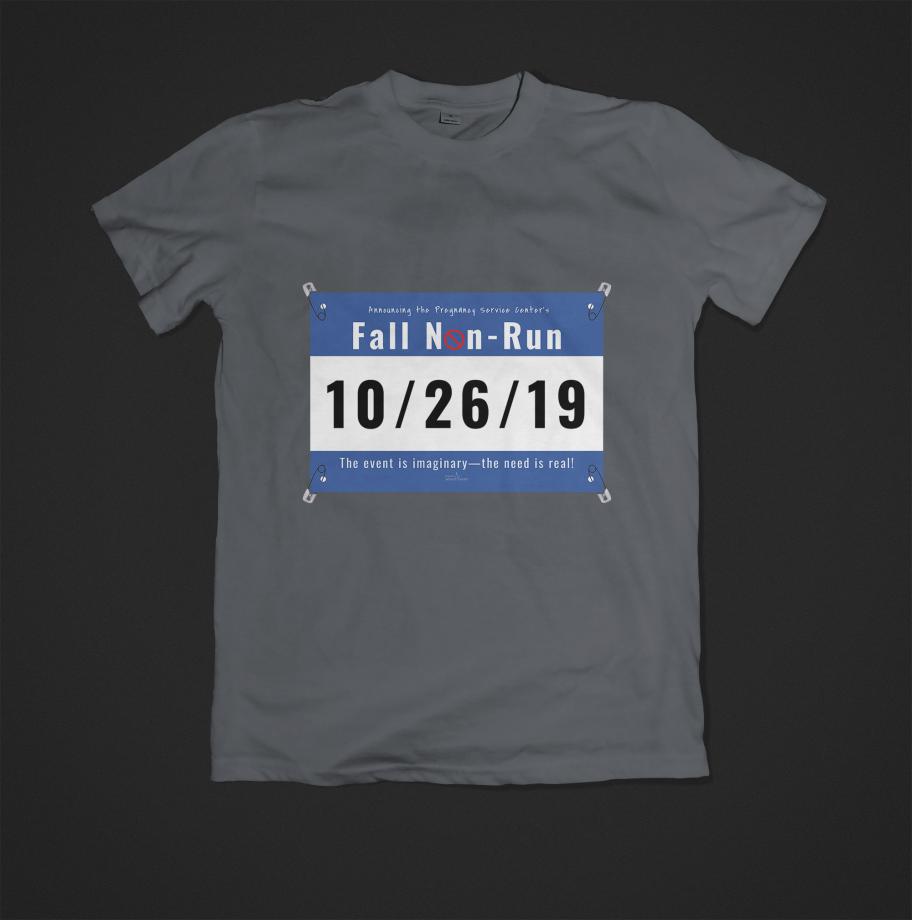 Non-ultra marathon—$500
Or don't run any distance for a donation of your choice!
Shirts available for order!
To participate:
Fill out entry form and return to PSC Salina with payment.
Stay home and support the lifesaving work of PSC on October 26th!
Please call (785) 823-1484 with any questions or to register by phone.
Holding forth the word of life; that I may rejoice in the day of Christ that I did not run in vain. Phil 2:16a